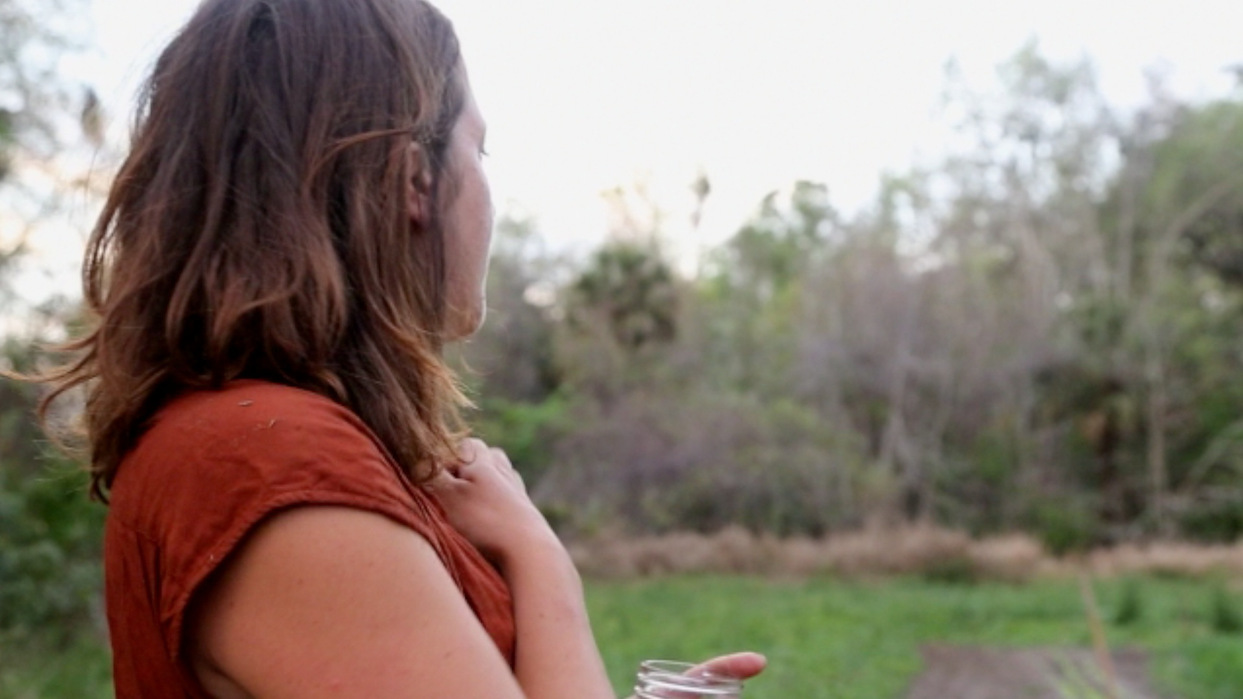 Il y a un ciel magnifique et tu filmes Angèle Bertrand // Angèle
Angèle a décidé de partir seule explorer les routes des États-Unis. Arrêtée dans le fin fond du sud de la Floride, on s'installe dans sa tête le temps d'une journée.
On y dispose le cadre : des coussins, une robe fleurie et un peu de rouge à lèvres.
Dans ce no man's land, entre les oranges et les poules, Angèle croise le chemin de Caiti.
▴▴▴
The short film retraces the steps of Angèle, a French young woman. Settled down in a farm, in the wilds of South Florida, we evolve in her head for a day's time.
As for the setting: cushions, a flowered dress and a little bit of lipstick.
In this no man's land between oranges and chickens, Angèle crosses paths with Caiti.


Diffusion / Broadcaster > SPIRA Films
Format / support de projection > HdCam
▵ 13 min., 2014